Alfa Romeo / FIAT Light Weight Undersize Crank Pulley
We would like to introduce our lightweight undersize crank pulley for Alfa Romeo and Fiat.
BHP & Torque gains across entire RPM range

Forged

CAD designed & CNC'd from 6061 Aluminum Billet

Balanced and heated treated to T6

Hard anodized in Titanium colour
It is smaller in diameter and 50% lighter than the OEM pulleys they replaced, hence maximize the reduction in weight on the crank. This reduction in weight reduces the moment of inertia allowing your engine to respond faster to throttle inputs and perform better at all RPMs.
On a standard 2.0TS 16V engine, we have managed to consistently gain more than 8bhp and 10Nm (see dyno charts below).
We fully maintain all accessory output minimums like air conditioning efficiency, power steering feel, and voltage even at idle with everything electrical on in the car. The combination of tight tolerances, precise quality control, perfect balance, and dramatic weight loss versus the stock pulley also reduces stress loads on your engine.
Application List
Alfa Romeo
Alfa Romeo 147 1.6 / 2.0TS 16v
Alfa Romeo 156 1.6 / 1.8 / 2.0TS 16v and 2.0JTS 16v
Alfa Romeo 166 2.0TS 16v
Alfa Romeo GT 1.8TS 16v and 2.0JTS 16v
Alfa Romeo 145/146 1.4 / 1.6 / 1.8 / 2.0 TS 16v
Alfa Romeo 155 2.0TS 16v
Alfa Romeo GTV/Spider 1.8 / 2.0TS 16v and 2.0JTS 16v
Fiat
Fiat Punto HGT 1.8 16v
Fiat Stilo 1.8 16v
Fiat Bravo/Brava 1.816v
Fiat Barchetta 1.8 16v
Fiat Coupe 1.8 16v
Fiat Marea 1.8 16v
Lancia
Lancia Dedra 1.8 16v
Lancia Lybra 1.8 16v
Lancia Delta 1.8 16v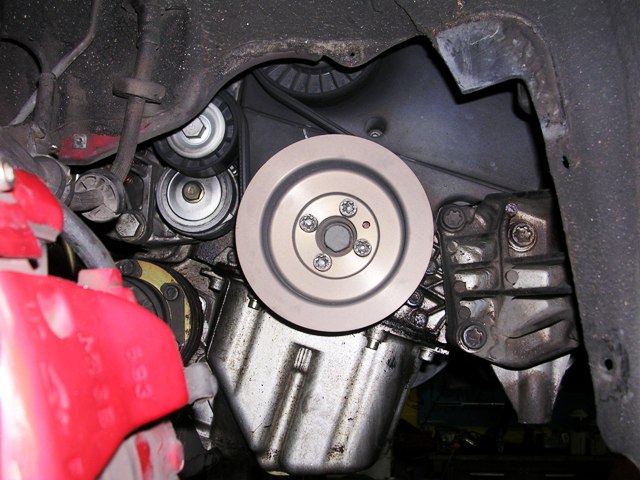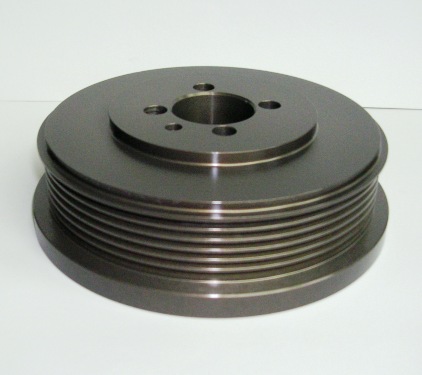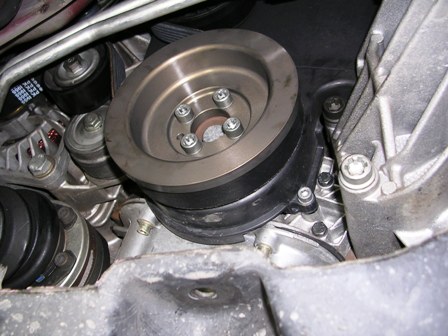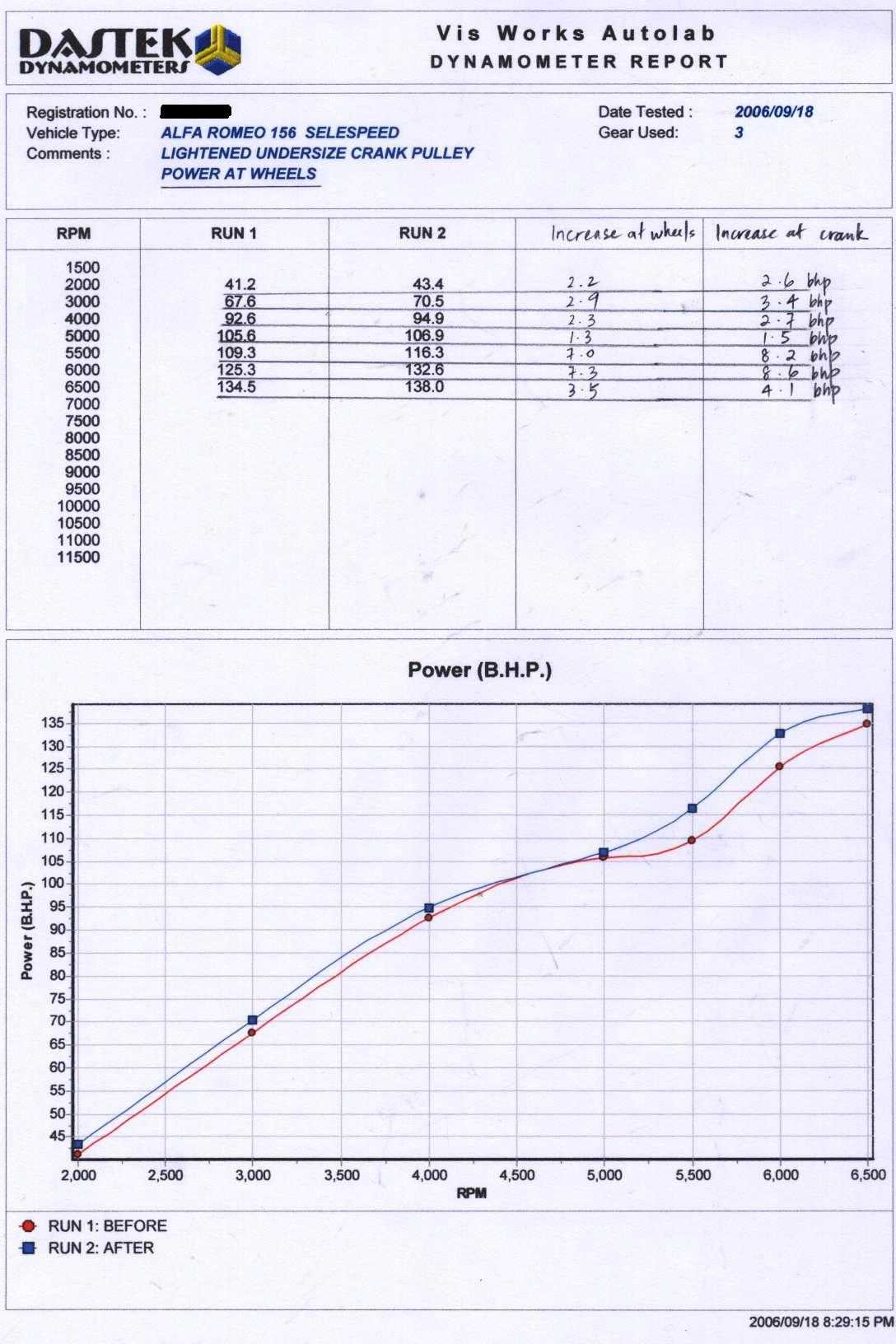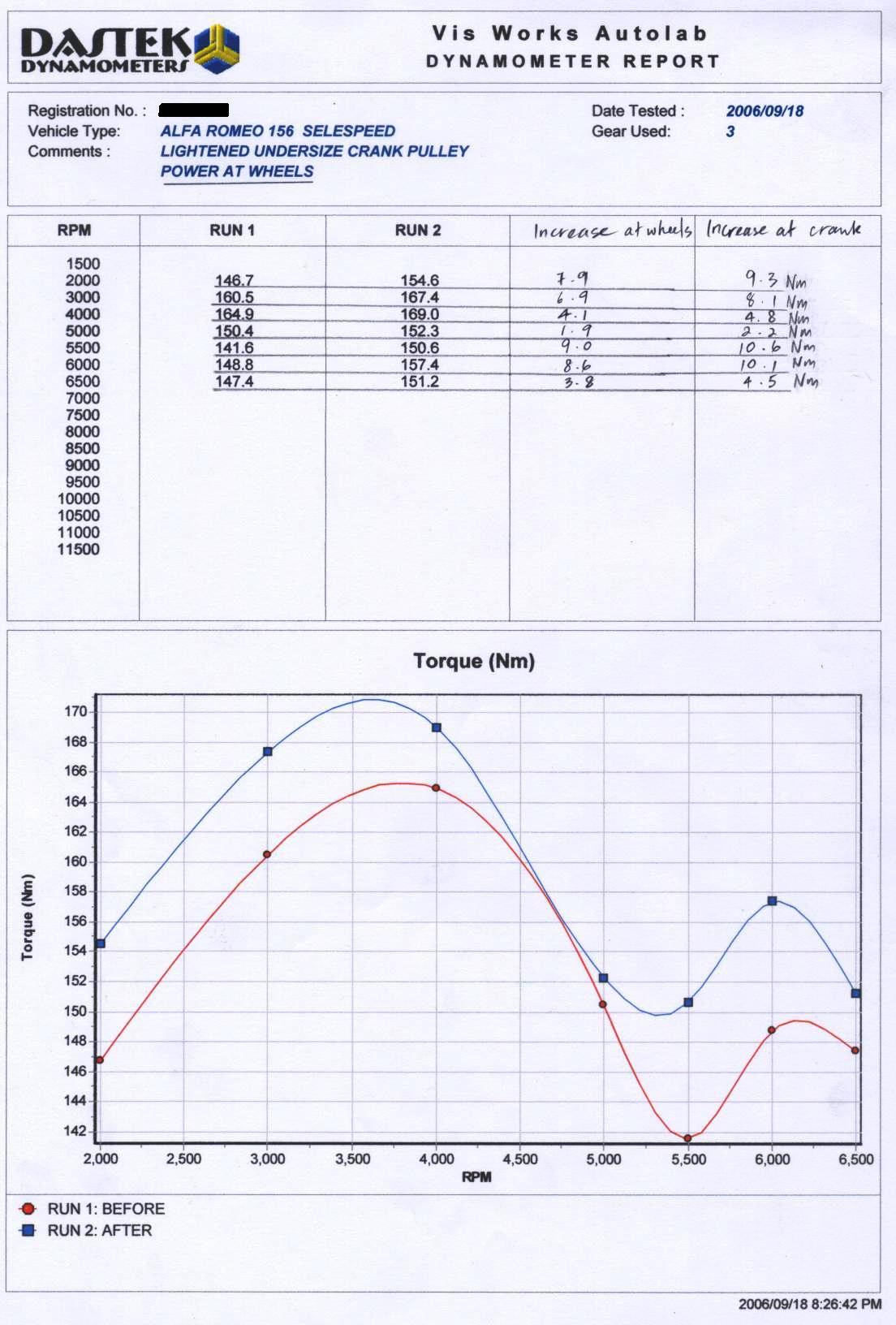 Not recommended for cars with big stereos (over 600 watts) or for audio competitions where system voltage must maintain specified levels. Also not recommended for cars with supercharger kits or race engines